The One in the World :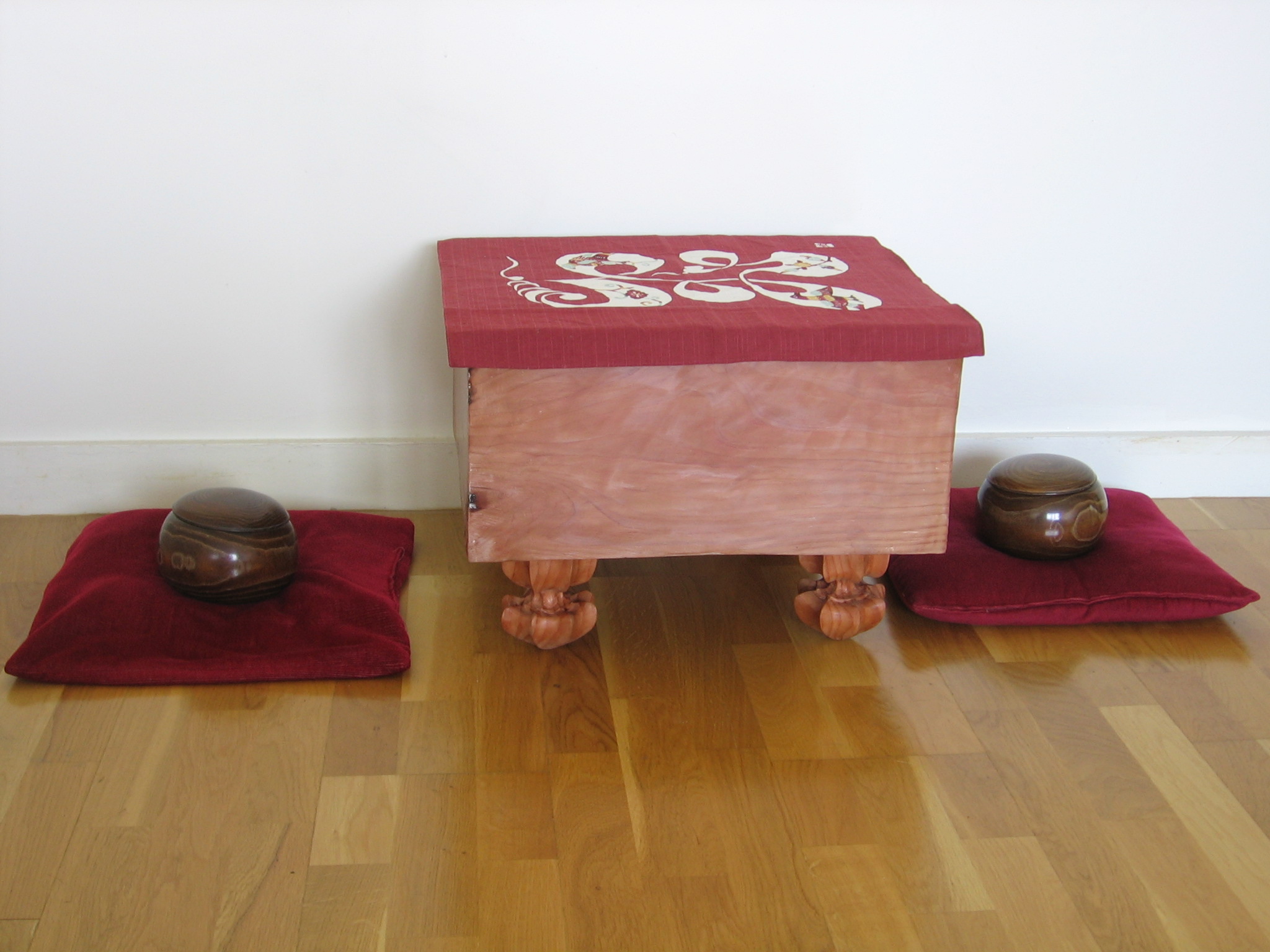 "DIY Sequoiadendron Giganteum" Goban ....
Genesis
First, there was this stump in the garden, 2 meters large. The tree had been taken down by the 1999 hurricane, and had been cut to logs. It was at least 200 years old.

Also, I had always wanted to try out building a goban. So there I was with my chain saw, trying to cut out a block large enough for a thick goban. In the end, the piece was at least 70 kilograms, and I struggled to get it off the stump. In the process, I discovered that the wood was extraordinary beautiful : light pink, unlike anything I had seen before.

So I asked around, and we found out it was a Giant Sequoia ... Just for the mention : this happens in Normandy, France, where you would not expect such a tree to grow ...


Next, I brought it to the sawmill where it was cut to the approximate dimensions of a goban and circled for drying.

However, there was a big dissapointment : a piece of root was in the middle of the cutting plan, and I had a big dark spot on my goban.